Features & Capabilities
Geo-Map features allow you to create, optimize, visualize and analyze your business data with ease.

Request Demo
Plug In
Geo-Map allows you to connect to databases and legacy systems:
• By importing
• By capturing through CMS
• By integrating with existing systems (Salesforce)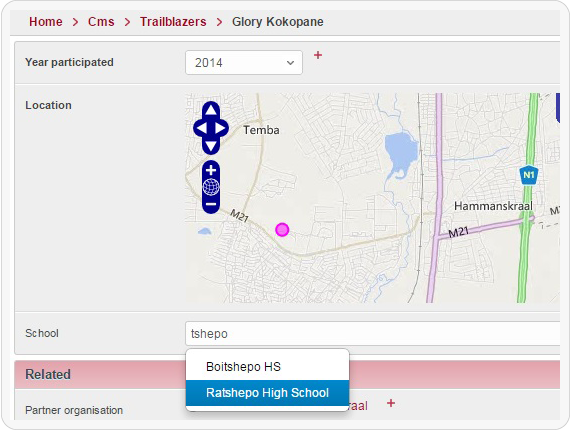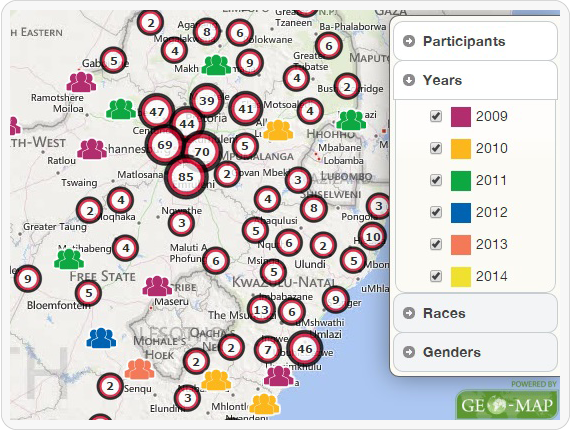 Visualize
Geo-Map allows you to easily visualize your location based information:
• See data mapped in colours and custom icons of choice
• Quickly identify geographic spread
• Visualize your data from country to street level
• View additional data on great information cards including quick insights,
media and documents
• View multiple layers of data
Filter
Geo-Map allows you to easily go through large data by:
• Filter data by its characteristics to identify trends
• Watch as map and area breakdown update instantly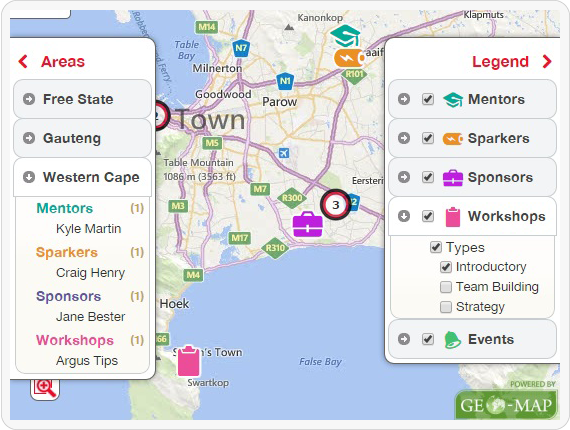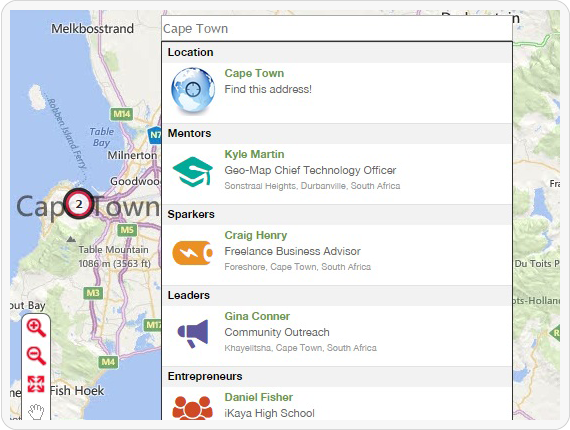 Search
Geo-Map allows you to easily seek important data:
• Quickly and easily find anything
Investigate
Geo-Map gives you insights:
• Learn about your data through compact info boxes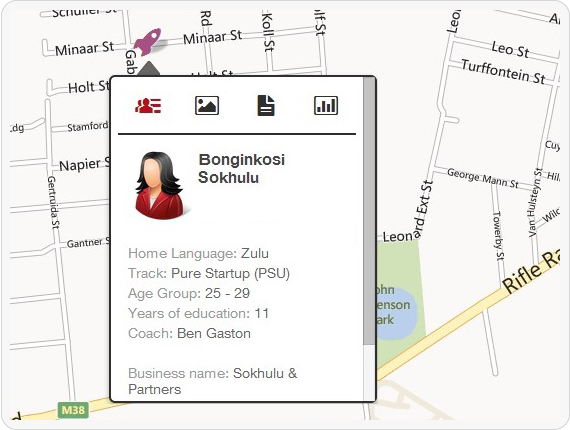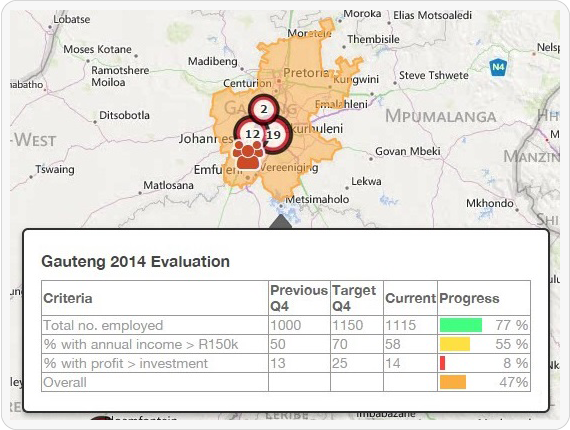 Analyse
Geo-Map gives you knowledge:
• Gain quick insights into the cumulitive impact you're having in an area.
• Set targets, monitor your progress and evaluate what you achieved from a
geographic point of view.
Share
Geo-Map allows you to widen out:
• Share and discuss your findings internally with colleagues, or externally with partners thereby empowering business strategy.
• Show the world just how big the waves you're making are.